Andromeda Botanical Gardens
The Andromeda Botanical Gardens, found in the parish of St.Joseph, is a six-acre garden containing several varieties of orchids, palms, ferns, heliconia, hibiscus, bougainvillea, begonias and cacti.
The beautiful and exotic flowers and trees are complemented by a lovely stream which bisects the land and forms enchanting pools and waterfalls.
The name Andromeda is derived from the mythical Greek goddess who was chained to a rock.
Work on the Garden was started in 1954 by Mrs. Iris Bannochie, a local horticulturist. At her death, Mrs. Bannochie bequeathed Andromeda to the Barbados National Trust, which now runs the Garden.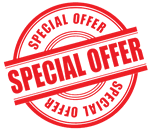 Visit Andromeda Gardens on a sightseeing island tour!
Click here for pricing & bookings
Save time & money: You won't find it cheaper online or anywhere else.
Don't be disappointed: Book ahead to guarantee you don't miss out on the best tours & activities.
To discover this and other fascinating places in Barbados, take an island tour.
If you enjoy a trip to Andromeda Gardens, be sure to also stop by The Flower Forest.